The A1 Passport story— how we got here and what we do.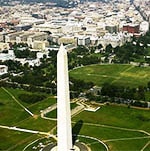 IN WASHINGTON DC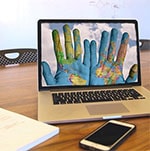 GLOBAL BUSINESS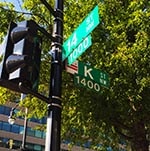 ON 14TH & K ST
Fast, Friendly And Reliable Service Since 1992
That is the slogan printed on the back of our business card, and it has been our mantra since we opened our doors way back in '92. The world has evolved since then: there is more international integration, a change in world views, and the advent of electronic communications like the internet and mobile phones. All of this has influenced how and why we travel, but the exigency for issuance of visas and passports has only increased with globalization and technology.
At A1 we know this, and that is why we've made our website as simple and intuitive as possible, with a responsive design that will adapt to your smart phone or tablet computer. We keep all of our forms online for you to download, fill out and print so that we can provide you with the fastest and most efficient service possible.
We also know you have options when you choose a passport and visa service, so we put customer care high up on our list of priorities. We work hard to build up our client's trust over time, and provide them with the fastest and most relaible assitance the consulate or U.S. Department of State permits. We do everything in our power to get you where you need to go.
We Work For You
A1 Passport & Visa Express is a non-governmental service that works in conjunction with U.S. passport agencies and foreign consulates throughout the USA
Headquartered in the District of Colombia and serving a global client base, A1 Passport and Visa Express is a comprehensive and dedicated company in the visa and passport field. We are a premier expediter in DC that helps travelers when they have gotten themselves into a deadlock where they need a visa or passport fast and can't do it by themselves. We also help customers who prefer the security and confidentiality of a small hand carry company. Thank you so much for choosing our company and for placing your trust in us; we truly value your business.